Snack Shack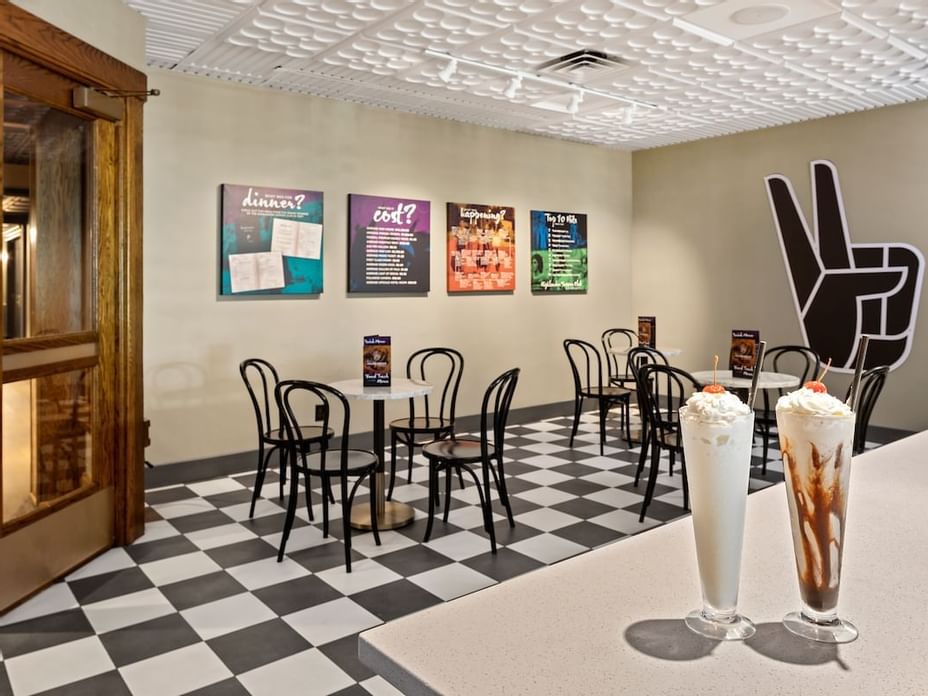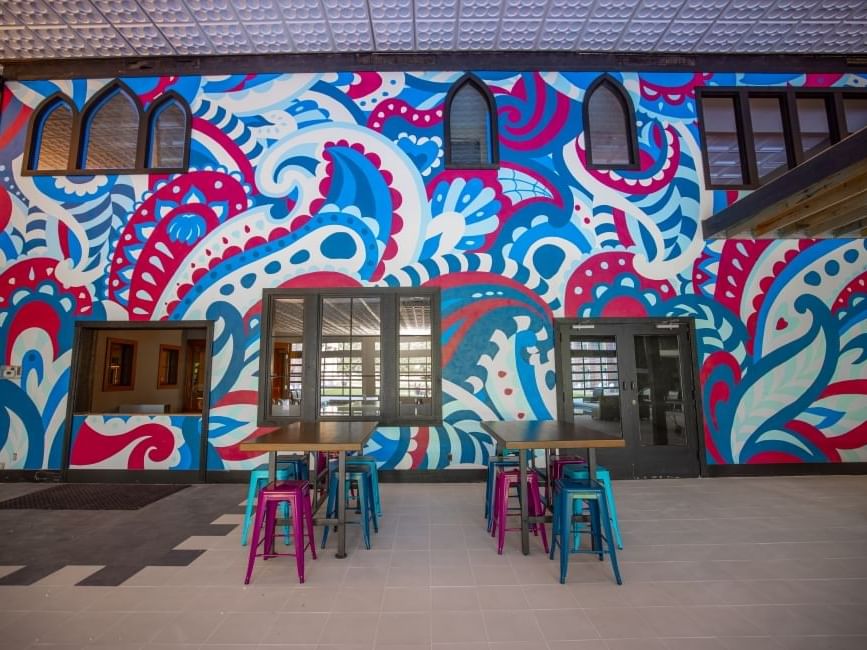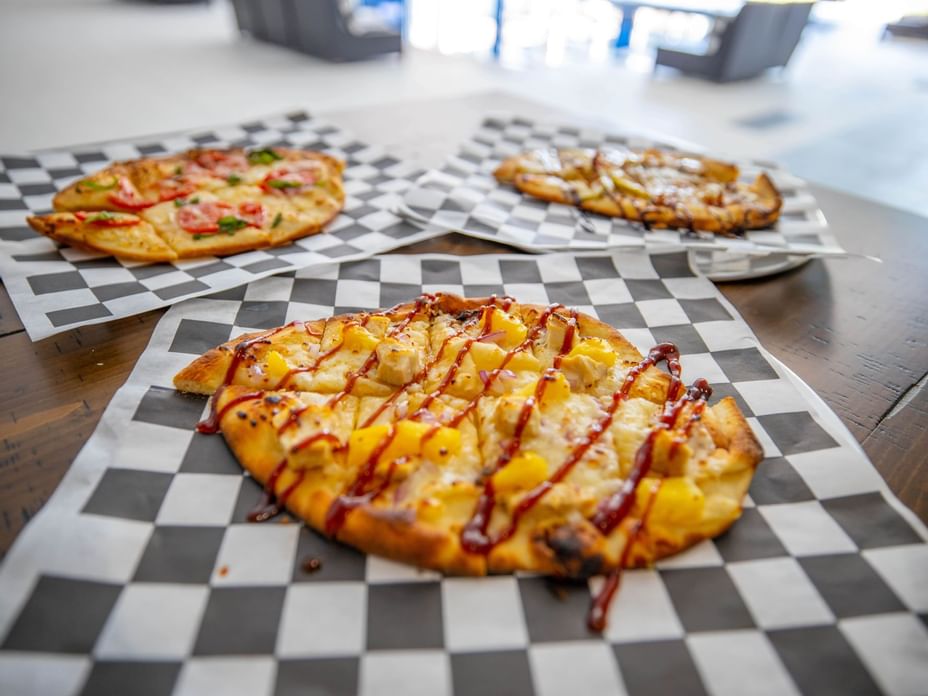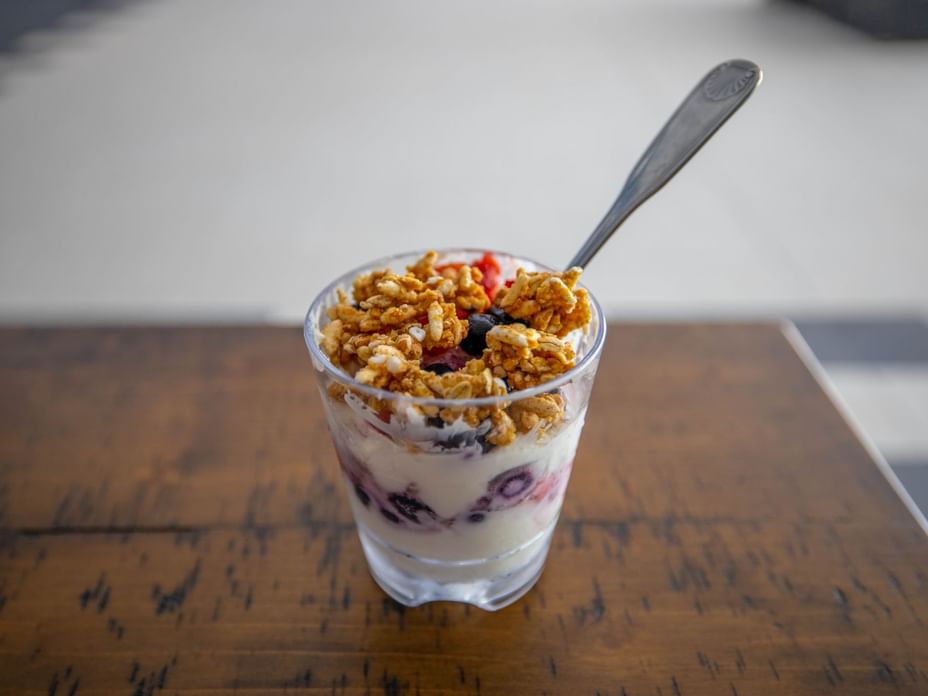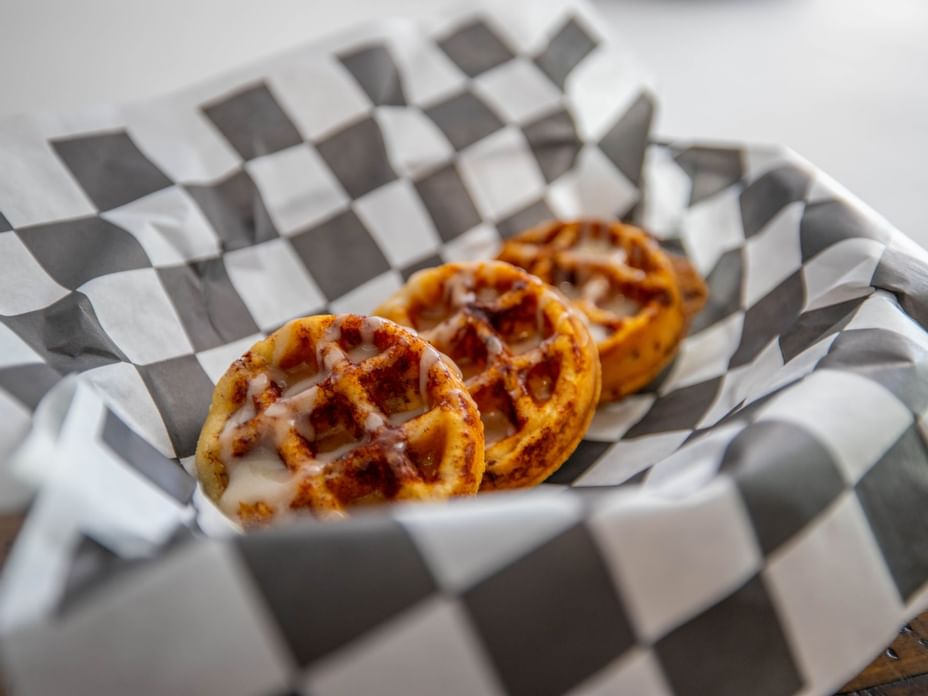 The iconic Supper Club has returned with a fresh new look! Whether you want to play the classics, try something new, or just want to roll the ski ball, we're ready for you. Not feeling up for a digital bout up against Inky, Blinky, Pinky & Clyde? Grab a drink at our awesome in-set bar, where we still have the original limestone from the building's debut!
All the excitement get you hungry? Put in an order for a pizza or milkshake and we'll get you sorted.
Shares $25
Charcuterie Board

assorted meats | cheeses | spreads | pickled things

Fondue Pot

melted chocolate | assorted fruit | other interesting dippers
Hippie Dips (or $5 per dip)
tortilla chips | pico de gallo | corn salsa | black beans & more!
Street Tacos $12

Korean Beef

flank steak | ginger slaw | yum yum drizzle

Spicy Banh Mi

pulled pork | pickled veggies | sriracha honey

Cancun Chicken

grilled chicken | secret sauce black beans | pico de gallo | balsamic glaze

Baja Fish

battered cod | sweet corn salsa | dill cream sauce

Stonefire Flats

Peace, Love, Rock n' Roll $14 Small / $28 Large

sour cream dill sauce | chicken | sweet corn salsa | sriacha honey drizzle

KC BBQ $14 Small / $28 Large

bbq sauce | red onion | pulled pork | mozzarella

Margherita $14 Small / $26 Large

olive oil | tomato | fresh basil | mozzarella

Classic $13 Small / $24 Large

marinara | pepperoni / mushrooms | mozzarella

Sweets $10

Milk Shakes

milk | ice cream | vanilla / chocolate / shake of the day

Cheese Cake Mousse

whipped custard | berries | pirouette cookie
Chocolate Lover
chocolate cake | milk chocolate mousse | dark chocolate ganache
Bowls $14

Linguini Rosa

rao's marinara | cream | wild mushrooms

Japanese Noodles

sweet soy sauce | carrots | mushrooms | sweet corn relish

Coconut Curry

green and red bell pepper | carrots | mushrooms | curry sauce | rice

Buddha

black beans | brown rice | pico de gallo | avocado

Upgrade your Bowl

Add chicken to your linguini rosa for $6

Add flat iron steak to your Japanese pan for $6

Add battered cod to your buddha bowl for $6

Add cilantro mint, sriracha honey, dill sour cream or yum yum sauce to your buddha bowl--Complimentary

Add Shredded chicken to your your curry bowl for $6
2525 Highlander Place 52245 Iowa City United States