Are you an Iowa City local or want to feel like one?
Dial up the fun with our local offers that promise endless entertainment. From arcade adventures to exclusive pool passes that let you splash in style, you'll want to keep coming back for more.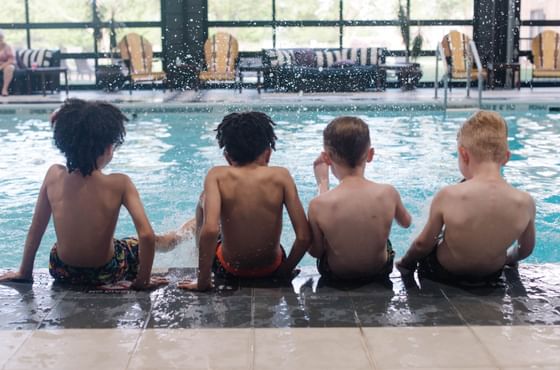 Local Kiddos Fun
At The Highlander's retro cocktail arcade, we're turning the clock back to 1967, the year our iconic Supper Club first opened its doors. From 3pm to 5pm, Monday through Friday, students of all ages can enjoy unlimited tokens for just $20 per person. Whether you're a student in elementary or kickin' it in college, it's time to answer the call of Pac Man, Centipede, and Skee Ball. For $20, you can add a large pizza and unlimited soft drinks and coffee to wash it all down.
Call the hotel 319-354-2000 or email hello@highlanderhotel.us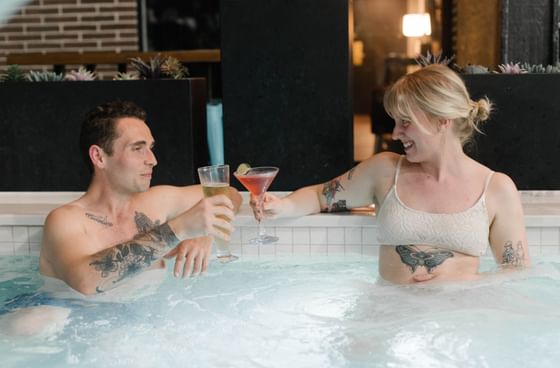 Splash Access
Baby, it's cold outside, but it's a balmy 88 degrees in our pool and 104 degrees in our adults-only (16 and up) hot tub. Locals can take advantage with punch cards for a three-hour, noon to 3pm swim session. $100 buys (1) 10-visit punch card, $175 gets you (2) 10-visit punch cards, $225 gets you (3) punch cards, and $250 gets you (4) 10-visit punch cards. Enjoy complimentary soft drinks and coffee throughout your swim session. Available November 2023 through May 2024, offer is non-transferable, and Saturdays are excluded. Both swimmers and non-swimmers require a punch. Visit the front desk to purchase a punch card.
Call the hotel 319-354-2000 or email hello@highlanderhotel.us