Peace, Love and Environmentalism
We aren't just going green; we're starting off that way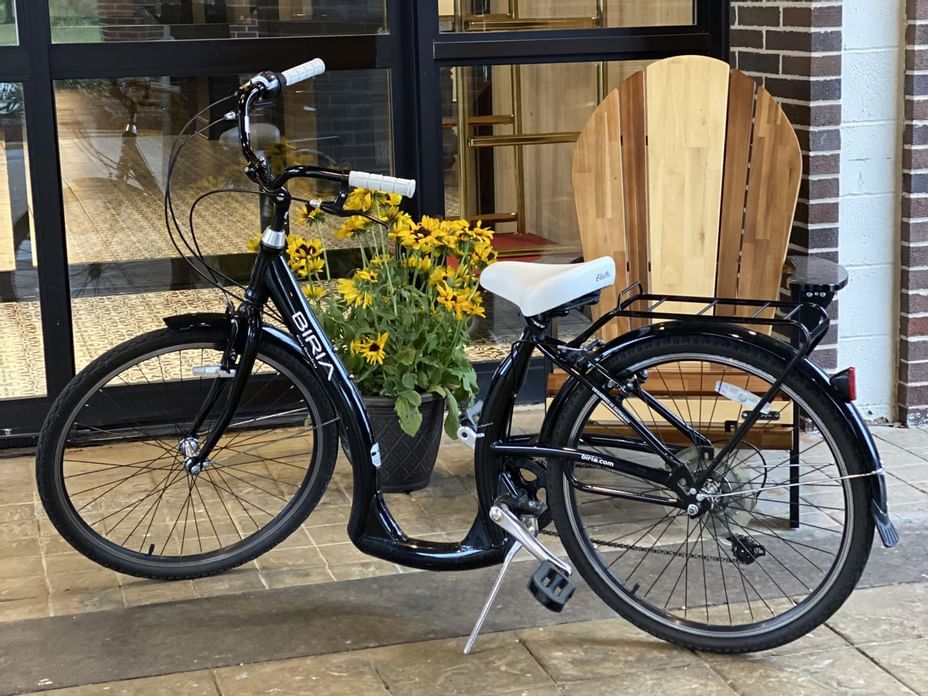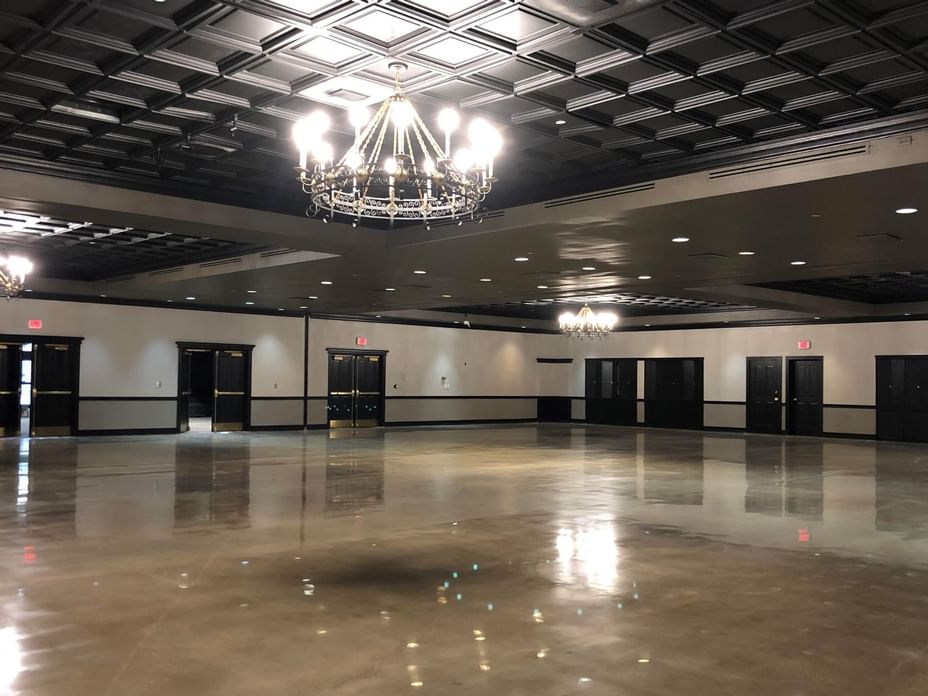 We can't be the hotel with the most flower power if we don't do our part to be eco-friendly. The hippies at The Highlander Hotel are working hard to make sure your staycation has a low carbon footprint.
What a (way to reduce) waste!
Instead of itsy-bitsy travel shampoo, conditioner, and body wash The Highlander Hotel has bulk containers for these items in every room (and we made them look way cooler than what you'd find at other hotels).

You can drink and dine eco-conscious at The Highlander Lounge and Snack Shack. Neither of them will have plastic straws, paper cups or Styrofoam containers of any kind.

The luggage benches in your guest room is authentically retro; we just upcycled them with a fresh coat of paint!

We don't believe in plastic water bottles or cans for your C-O-L-A cola. Each guest will receive an insulated bottle for hot or cold drinks to use while you're staying with us and you can take it home for a charge or return it when you check out.

Although we're old fashioned, we'd agree that print is dead. We have paperless check-in and check-out; you'll receive your communication breakdown and receipt electronically.

Get clean in our authentically retro tubs. During the renovation process we refinished all the bath tubs instead of buying new ones and sending ours to the landfill.

We love all things refurbished, so we're recycling everything that we possibly can.

We're making it easy-peasy for guests to go green as well. There are recycling bins in public areas as well as each guest room.

What trash we do have, can and will be put to good use. The Highlander Hotel has a compost site on the property!

Feel good in our super snug UGG bathrobes. UGG is dedicated to eco-friendly business practices, including a company-wide initiative to cut down on waste from packaging their products.

We're in the process of making some changes around our parking lot, and one thing we're psyched about is the electric car charging station that will be added in the near future!

We're into Looking Glass and refurbishing mirrors! The brass mirrors in every guest room are the old track doors for the closets. In case that wasn't groovy enough, we also resized mirrors for all of our guest bathrooms!
Crazy about conserving
We have our very own LED Light Orchestra! Every bulb in the building (even the ones inside the pool) is an energy-efficient LED bulb.

Don't flip out! Each member of our staff has received eco-consciousness training so that they remember to flip switches, close drapes, unplug electronics, and shut off the A/C when they aren't in use.

Our cooking and cooling equipment isn't just shiny and new, they're also Energy Star appliances. Every appliance at the hotel is the most energy efficient model on the market, and as we replace all of our remaining heating and cooling equipment, we'll keep the same high standards!

Don't cook your own food, let us do it for you. Our on-site kitchen and bar keep you from needing energy wasting appliances like microwaves and mini-fridges. We can also recommend locally owned restaurants!

Our contactless check-in isn't the only thing that's efficient, we also have high efficiency washers and dryers for our linens and towels.

The low flow shower fixtures in every guest room help you get clean without feeling dirty about how much water you're using.

Help us use even less water! We encourage guests to use bath towels for multiple days and we only do linen changes mid-stay upon request.

We have zero tolerance for plastic silverware. As long as you're here, we'll break out the good and reusable stuff!

Our to-go coffee cups are 100% compostable, so you don't have to worry about environmental ipact before you've had your morning coffee.
Eco- and Iowa- friendly
Go green to keep it clean with our bamboo toilet paper. We also have bamboo for our tissues and paper towels!

Want to ride your bicycle and ride it where you like? We have free bike rentals available for all guests.

Don't knock our wooden seating in the courtyard! Each piece is made from Nicaraguan teak grow that was harvested without harming the surrounding forest for maximum sustainability.

None of the furniture at The Highlander Hotel is veneer wood, so each piece is long-lasting and can be easily refinished in the future for continued use.

Come on baby, light a fire in our courtyard fire pits! We only burn wood in them instead of using gas to keep things carbon-neutral.

Rest easy, rider! All of our bedsheets are from Brooklinen, an American startup company with a focus on sustainability and social responsibility. Their products are certified free from all harmful substances by OKEO-TEK at every level of production.

We don't want anything to harsh our mellow, so we use non-toxic pest control.

We keep it authentic with our organic soap, shampoo, and conditioner.

Dine with good vibes. All of our food is sustainably sourced and fair-trade.

The Highlander Hotel supports the free spirits of Iowa City. Our gift shop will feature items by local artisans and Iowa only merch.

The sick writing desks we put in every guest room are all hand-crafted and ethically sourced by a family-owned company in India.

Our guest room towels help you clean while also keeping the Earth clean. Each towel is woven with susstainable Beechwood tree fiber!

We keep things socially conscious at The Highlander Hotel and ensure that every employee is at a living wage or higher within a year of joining our crew.