The Iowa Hawkeyes are BACK in Iowa City
Crazy fans hang out here. Some even go to the game.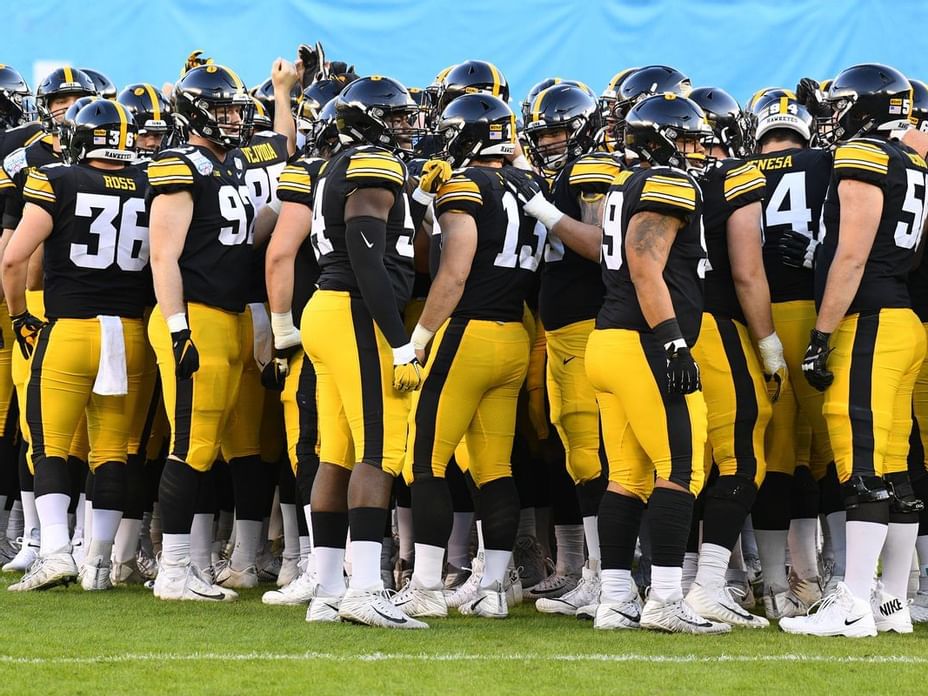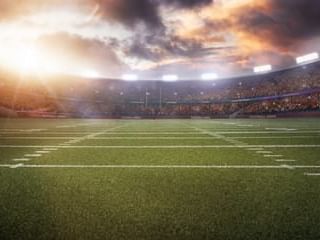 Hawkeye Football is headed back to Iowa City at the end of October and for fans who need a place to hang their head, there's nowhere cooler than The Highlander Hotel. We know the schedule for college sports has been a little touch and go, and while there will be games at Kinnick Stadium, as of the beginning October, the Big 10 will not be allowing fans to attend. But there's no need for fans to sweat it, we're set up for you to have the perfect Hawkeye gameday right here at the hotel and there's still plenty you can do around town. Just to keep things chill, we've decided to offer complimentary early check-ins and late check-outs on all home game weekends. Feel free to catch some Z's under our imported percale cotton sheets, we won't harsh anyone's mellow.
We'll be watching the game with our guests in The Highlander Lounge, our totally glam lobby bar. Fans can kick back on one of our leather or velvet couches to enjoy their gameday in comfort and style. We have flatbreads, chips and salsa, and all the best local craft brews. If guests don't get a chance to snap a selfie with the Nile Kinnick statue, they can always get a pic with our Instagram-worthy trippy neon peace sign or Pictionary wall.
Guests can go big before they go home by spending their post-game celebration in the largest hotel swimming pool in town. For those who are used to freezing at Kinnick Stadium, our hot tub is a radical and welcome change of pace. If fans are traveling with their own team of friends or family, The Highlander Hotel is the best spot for a game night after the big game. We have a giant Pictionary wall set up in our bar, retro board and card games available in the lobby, and outdoor games. In our groovy courtyard we have bocce ball, croquet, and the gameday classic: bags! Once it's too dark to play outside, relax next to our fire pit with a Peace Tree beer, Wilson's Cider, a glass of Walker Homestead wine or one of our many craft cocktails.
For the fans who want to enjoy their Iowa City classics, we're just down the street from Wilson's Orchard where you can bring home the freshest produce souvenirs as well as some of their alcoholic ciders and handmade pies. The Iowa River Power Restaurant isn't currently serving their famous Sunday Brunch, but they are still providing a delicious dinner and they have an outdoor patio to dine on with the sickest views in town. For drinking and dining, 30hop in Coralville and Big Grove Brewery also have outdoor dining available and serve plenty of classic gameday eats. And if any Hawks fans are looking to stock their closet with merch, Tailgate Iowa is a locally owned business with plenty of gnarly gear.
2021-2022 Home Game Schedule:
September 1

st

University of Iowa vs. Indiana

September 18

th

University of Iowa vs. Kent State

September 25

th

University of Iowa vs. Colorado State

October 9

th

University of Iowa vs. Penn State

October 16th University of Iowa vs. Purdue

November 13th University of Iowa vs. Minnesota

November 20th University of Iowa vs. Illinois
Which games will we see you for? Make your reservation today!